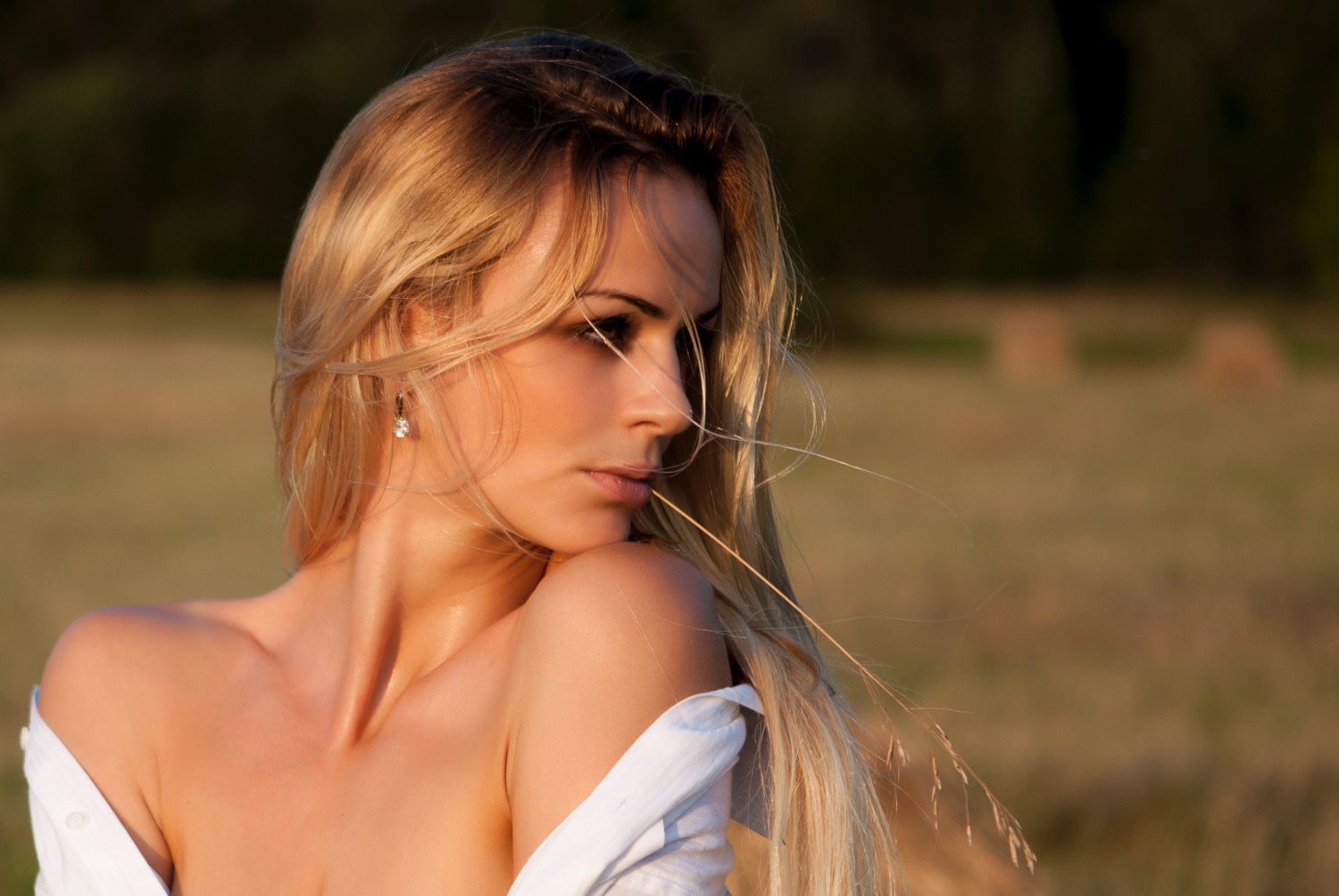 ******
Top Laser Hair Removal Center in San Antonio Offers Painless and Efficient Laser Technology For Unwanted Hair
Excellent Laser Hair Removal Result in Fewer Sessions: Call Us At 210-698-6777 For More Information.
What is the cost of laser hair removal for San Antonio residents?
Our laser hair removal specials are indicated below. The cutting edge Laser technology, similar to any other technology, is pricey. The better is the laser technology (painless, superior performance and less adverse effects such as skin burning and pigmentation) the more pricey is. When it comes to laser hair removal, cost should be only one of the factors into consideration, along with safety, pain and potential adverse effects. Presence of an onsite dermatologist who will determine the right laser setting is highly recommended.
Laser Hair Removal Price List
 

Face, Neck

Body 

Arms (both)

 

Legs (both)

 

Sideburns  $149

Chest                 $299

Arms, Upper  $199

Legs, Upper  $299

 

Chin & Lip  $149

Nipples                $99

Arms, Lower  $199

Legs, Lower  $299

 

Ears            $99

Abdomen           $199

Arms, Full      $349

Legs, Full      $499

 

Neck         $149

Back, Upper       $399

Armpits         $149

Feet             $149

 

 

Back, Lower       $199

Hands           $149

 

 

 

Bikini, lines         $199

 

 

 

 

Bikini, Brazilian   $399

 
Why you should consider the Laser Hair Removal Center at Texas Institute of Dermatology-San Antonio Clinic?
 Texas Institute of Dermatology, Laser and Cosmetic Surgery is a leader in using the latest technology in laser hair removal with a superior result

Our experts teach laser techniques to many healthcare professionals

All lasers are performed under close supervision of a fully trained dermatologist and laser specialist

Your skin type will be evaluated first to ensure a maximum benefit with a minimum risk

We offer affordable and cost-effective packages for laser hair removal

All lasers utilized in our San Antonio-Boerne laser hair removal center are state-of-the art lasers

Are lasers are almost painless

Many healthcare professionals, physicians and nurses use our laser hair removal services attesting to our excellent laser hair removal service
| | | |
| --- | --- | --- |
|   | Texas Institute of Dermatology | Most "Med" Spas |
| Supervision | Dermatologist supervision | No physician supervision |
| Pain | Almost pain free | Usually very painful |
| Lasers | In Motion and ND:Yag for various skin types | Usually one laser for all skin types |
What do I expect at the office?
You will first see Dr. Ghohestani, our world-renowned Dermatologist who determines the best setting for laser hair removal according to your skin type. Selecting an appropriate setting is a very important step in successful removal of your hairs with any laser. For your comfort, we may apply a numbing cream and wait for a few minutes before starting the procedure.
I am interested in laser hair removal, how do I get started?
Contact our office at 210-698-6777 and schedule a personal consultation with our dermatology staff to discuss your specific needs. They will address your concerns, answer your questions, and recommend the best laser treatment option for you.
How long does laser hair removal last?
With a good laser technology, hair removal will last for years. You may need some maintenance treatments once in a while.
How much does laser hair removal cost,

and

will my insurance cover it?
The costs for Laser Hair Removal with Topical Anesthesia varies depending on our on the size of the area being treated, and the number of required sessions in order to achieve desired results (6-12 sessions are recommended to achieve maximum hair reduction). Fees are subject to change and not reimbursable by insurance.
Do you have any specials for laser hair removal?
You may check our monthly specials for laser hair removal specials. Please contact our office at (210) 698-6777 or info@txid.org to get latest pricing information.
Laser Hair Removal Chart
| | | | | | |
| --- | --- | --- | --- | --- | --- |
| Hair Reduction | alexandrite Laser | Nd:YAG | Diode Laser | AFT InMotion | Electrolysis |
| Fair Skin | +++ | ++ | ++ | +++ | ++ |
| Dark or Tan Skin | – | ++ | + | + | + |
| Dark Hair | Yes | Yes | Yes | Yes | Yes |
| Red/Brown Hair | No | No | No | Yes | Yes |
| Blond/White Hair | No | No | No | Maybe | Yes |
| # Treatments | 6-12 | 6-12 | 6-12 | 4-10 | Variable |
| Lasting Effect | Permanent | Permanent | Permanent | Permanent | Permanent |
| Cost(*) | $$$ | $$$ | $$$ | $$$ | $50/Session |
(*)Cost depends on body area treated
Treatments: Alexandrite laser, Nd:YAG laser, diode laser,AFT In Motion, Electrolysis.
Who can benefit from Permanent Laser Hair Removal?
Generally speaking, hair growth is something we desire. However, hair growth in an undesirable area (i.e. a woman's upper lip) can be troublesome. In these cases individuals begin to explore permanent hair reduction through laser treatment. Currently, laser hair removal technology has been engineered to work best on darker hair. To date, no effective hair reduction treatment has been developed for red or white hair.
Temporary Hair Removal
Temporary hair removal is most often achieved in two ways: depilation and epilation. Depilation refers to removal of the hair above the surface. The most common form of depilation is daily shaving. Epilation refers to the removal of the entire hair follicle. This is accomplished through plucking, waxing, etc. The effects of epilation tend to be more long-lasting than depilation, but at most the results will only last for a period of a few weeks.
Permanent Laser Hair Removal
The most effective hair reduction method to date is laser hair reduction. The Texas Institute of Dermatology is able to treat darker hair on all skin types to aid in the reduction of unwanted hair. On average about 1/4 of all hair follicles are destroyed each treatment session. After 6-12 sessions most patients will achieve 80-90% hair reduction while the remaining hair tends to be finer and lighter. One of the most common misconceptions about laser hair removal is that every hair follicle will be destroyed at the time of treatment. This is not the case as hair will often be in dormant growing phases at the time of treatment. This is why multiple treatments are necessary in order to achieve desired results. Periodically, maintenance treatments may be performed to catch dormant-cycle hair.
Permanent Hair Removal – Electrolysis
A more micro approach to hair reduction is Electrolysis. This method is more encompassing as far as its ability to treat different hair colors, including red and white hair. However, this method is accomplished by targeting individual hair follicles and therefore is not feasible for treatment on large areas. This method is often used to catch lighter, finer hair that was untreatable with laser hair removal.
Pre

and

Post Laser Hair Removal Instructions
If you are planning to undergo permanent laser hair reduction, the hair must not be plucked or waxed for four weeks prior to treatment. Shave your hair (with a new blade) before coming to the office. Once the treatment has been administered, you should avoid long periods in direct sunlight for about six weeks.
Price of Laser Hair Removal
Permanent hair removal is one of the safest forms of cosmetic dermatology and is administered at a reasonable price. We provide our patients in the San Antonio and Hill Country area access to the most effective and safe devices. Call us at (210) 698-6777 for detailed pricing and to schedule a free consultation with a cosmetic care coordinator.
Dark Skin

and

Laser Hair Removal
The laser hair removal and black skin combination can be summed up in two words: Catch 22. The reason why lasers are effective is because of the skin's ability to absorb light. However, when skin is especially dark, the concentrated amount of melanin tends to absorb more light than average, increasing the chance of burning, blistering or skin discoloration. This is precisely the reason behind the laser hair removal horror stories you may have heard or read about. Even with the advancements in technology, the results of laser hair removal on dark skin vary greatly. This is largely attributed to the tone variation between dark skin tones. For example, your skin may be light enough that a Light Sheer (diode) laser will be very effective. However, you'll probably require more treatments than someone whose skin is Type 1-3. Don't tan until you finish with hair removal sessions. If you are in San Antonio, TX you can easily find out which lasers work for you skin by calling us to make an appointment with Dr. Ghohestani, our renowned dermatologist. Only then can you be completely educated about your options and have 100% confidence in your laser hair removal provider.
Is Laser Hair Removal Effective for White or Blond Hair?
Hair color is the pigmentation of hair follicles due to two types of melanin, eumelanin and pheomelanin. Melanin is located around the hair root deep into the skin. Generally, if more melanin is present, the color of the hair is darker; if less melanin is present, the hair is lighter. Levels of melanin can vary over time causing a person's color to change. Once the hair follicles stop making melanin, the hair color changes from dark to white. The main target for laser hair removal is Melanin; the laser light hits melanin thereby causing permanent damage to the hair follicles. The laser light cannot damage the hair if the hair root doesn't contain enough melanin. Recently, an FDA approved product called Meladine was introduced for enhancing the laser light in individuals with light colored hair.
What is Meladine

and

how does it work?
Meladine was created to add color (melanin) to non-pigmented hair, thereby aiding the laser to target the specific hair follicles that have been covered by Meladine. Due to Meladine's temporary nature, it must be applied prior to each laser treatment. As with laser treatments Meladine is only effective on hairs that are currently in their growth stage. The relative coarseness of the hair will dictate the Meladine treatment regime and whether it should be administered for 2-6 weeks prior to treatment. Meladine has been proven effective for all hair types and has helped to increase the efficacy of standard laser treatment on lighter and finer hair. Keep in mind that depilation (removing hair from the surface) is required prior to Meladine treatment administration. Due to the science and engineering of Meladine, it cannot be effectively applied with an applicator (i.e. cotton balls, sponges, etc.). If done so, the applicator will soak up all the Meladine thereby rendering the treatment ineffective. If, for whatever reason, the patient doesn't receive the laser treatment the effects of Meladine are temporary and will dissipate.
 ******
Why should you choose Texas Institute of Dermatology, Laser

and

Cosmetic Surgery for Laser Hair Removal?
At the Texas Institute of Dermatology, we want you to have an excellent outcome and to feel that your needs and concerns have been promptly addressed in a caring and sensitive fashion. We strive diligently to ensure your satisfaction, comfort, privacy, and safety. All laser hair removal treatments are supervised or performed by Dr. Ghohestani, a former chief of Dermatology at UT San Antonio with many years of successful experience in a large variety of laser procedures. Many laser treatment modalities are available, and we can recommend the one or two that are most likely to meet your needs to rid of unwanted hair. At our laser hair removal clinic in San Antonio, Texas, we serve communities throughout Bexar and Kendall counties, including San Antonio, Boerne, Leon Springs, Fair Oaks Ranch, Canyon Lake city; many of our patients also come from Laredo, San Marcos, New Braunfels, Kerrville, Austin, Wimberley and Corpus Christi.